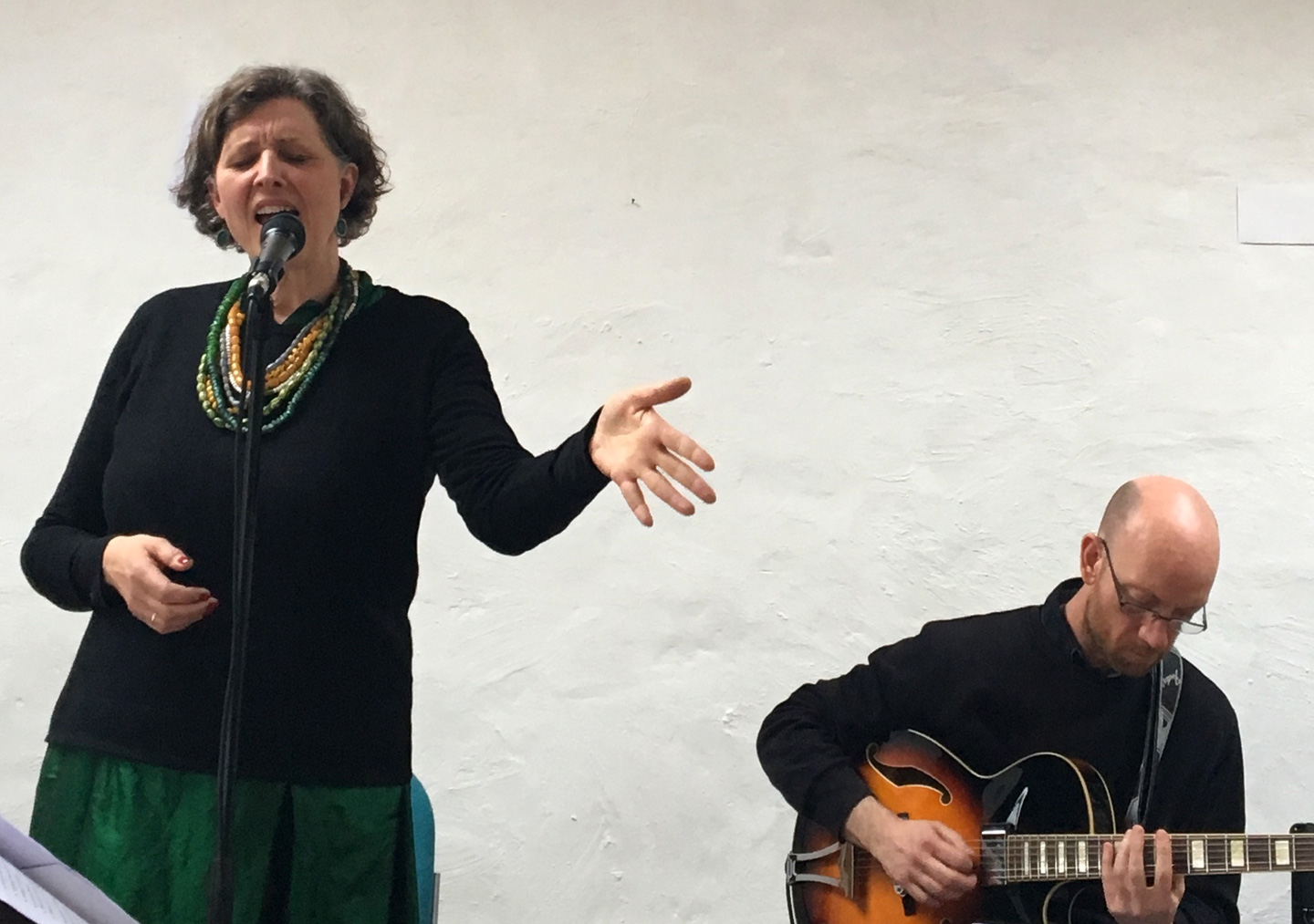 Billie meets Kurt
Steve Glendinning: Guitar
Gabriele Heller: Vocals
'Speak low when you speak love' -
a candid conversation about love and longing between two stranded artist in an estranged world featuring songs by Billie Holliday and Kurt Weill.
'As a singer steeped in the theatricality of the German cabaret tradition, Gabi Heller is an ideal interpreter of the work of Kurt Weill, who forms half of the inspiration for her project with guitarist Steve Glendinning. The other guiding light is Billie Holiday, whose best performances also drew on deeply expressed emotions, but whose legacy is appallingly mangled by too many singers (...) Thankfully Gabi is an exception to the dismal roll call, with a real understanding of Billie's approach and the ability to give the material an appropriate reading.'
Paul Bream, Jazz alert 2017
'...this presentation may well qualify as my Gig of the Year, yes, it was just so good.'
Ann Alex,
bebob spoken here
, 2017.