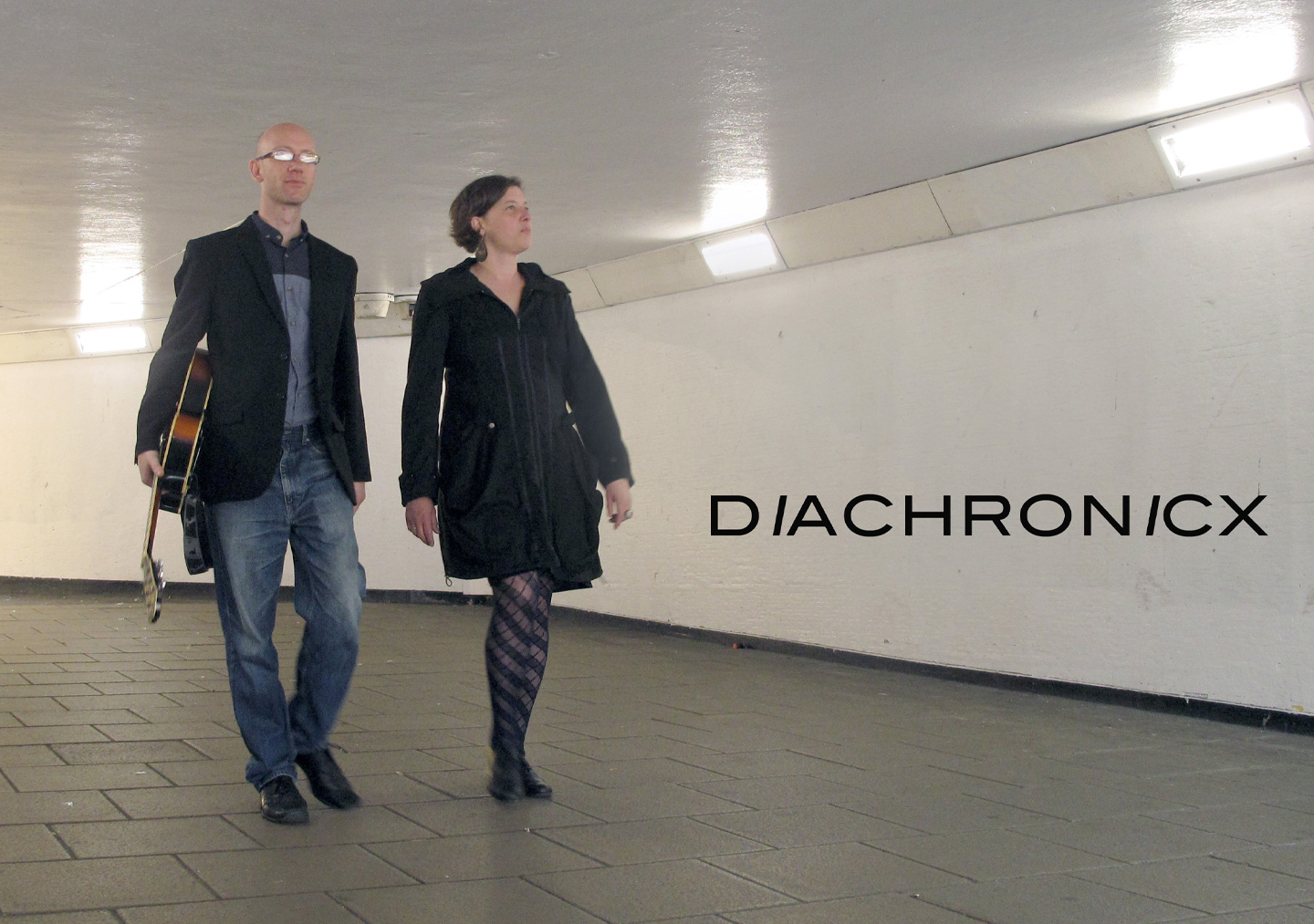 DIACHRONICX
Steve Glendinning: Guitar
Gabriele Heller: Vocals
DIACHRONICX
is a delicate and dynamic conversation between voice and strings exploring new and unexpected territories of classic jazz.
In their first programme 'The Great City' they experiment with pre-mixed sound atmos, electronic sounds and percussion elements as an addition to their live play and improvisations. Their repertoire includes original compositions, jazz and blues standards as well as rock and pop songs.
DIACHRONICX
played live at the
BBC 3 Free Thinking Festival 2017
at the SAGE Gateshead for the In Tune radio programme
'
Gabi is well known for her work with experimental theatre. She burst onto the Newcastle jazz scene in late 2011 with her tiro Gabriele Mit Drei. DIACHRONICX is her latest project around the theme of The Great City. Prepare to be amazed, intrigued and entertained.
'
Jazz co-op Newcastle, 2014.
'
GH at her best with an intriguing and highly effective use of two walkie-talkies. Glendinning's jazz guitar credentials acted as an effective counterpoint to Heller's committed agit-prop approach, exposing the political undertones in tunes written and/or performed by Billie Holiday, Kurt Weill and others.'

Russel,
bebop spoken here
, 2014.