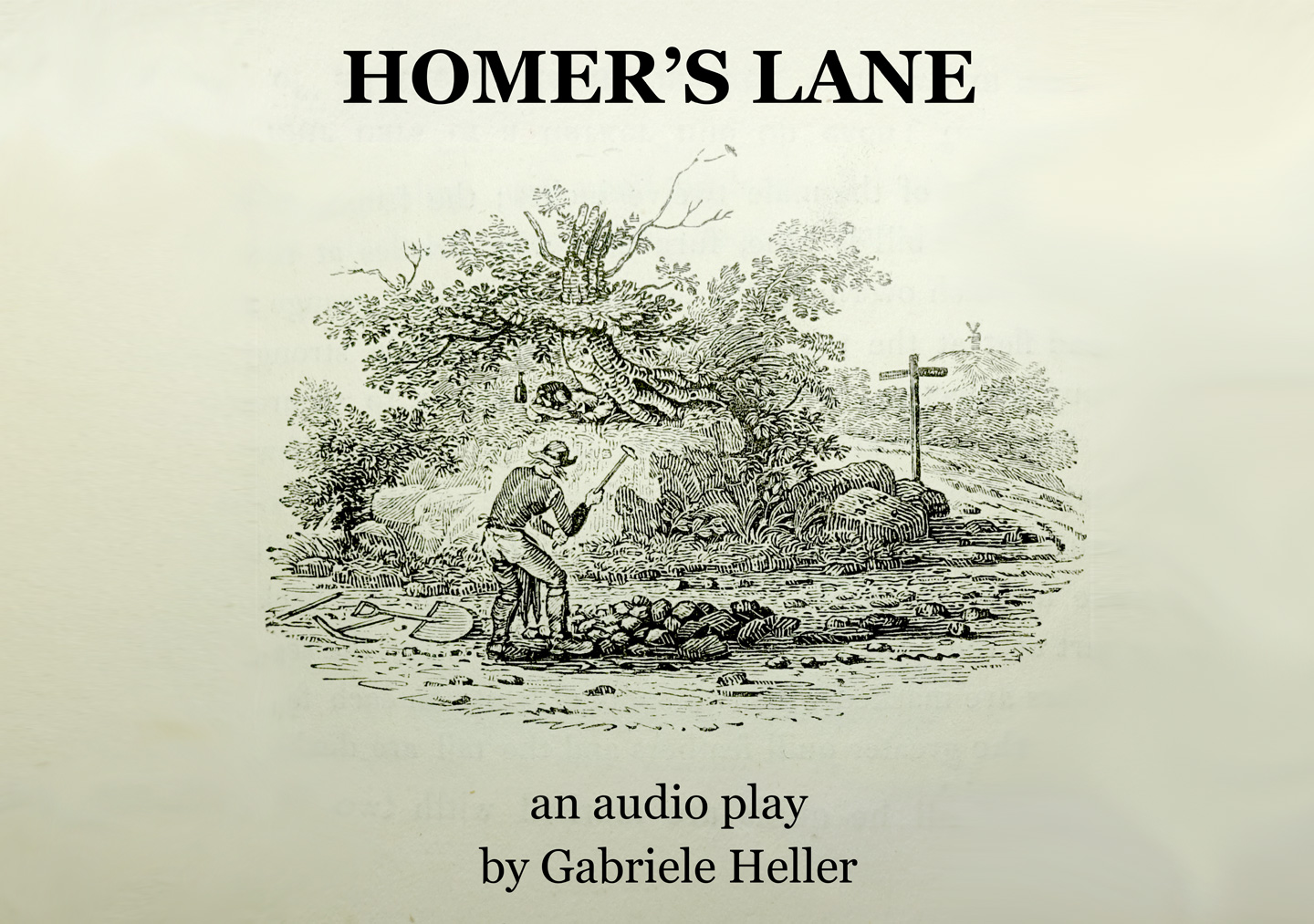 (sample)
Homer's Lane
'Mostly it is loss, which teaches us about the worth of things.'
Arthur Schopenhauer
Homer's Lane
is an 40 min audio play inspired by the life and work of Joseph Hedley, a respected quilter who lived in a cottage on Homer's Lane in Northumberland. Joe the Quilter was a typical representative of the rural cottage industry in the 1800. He attained wider recognition for his quilting skills and his tasteful design patterns. His work appeared to be very popular and some of his quilts were sent as far as America. In 1826 Joe was brutally murdered in his own cottage. His gruesome death lead to a murder inquiry and finally all his belongings were sold at an auction at Homer's House.
Homer's Lane
explores our past and modern understanding of labour, quality and time and how this has shaped our society and the way we live today. It combines elements of true crime with themes of heritage, craftsmanship and life in rural communities.
Jane Arnfield: Narrator
Christina Cuthbertson: Female Pedlar, Young Women
Adele Evitt: Farmer's Wife
David J Metcalf: Joe the Quilter
James Ryland: Reverend and Irish Man
Christopher Strain: Mr Forsyth and Auctioneer
Elijah Wheatley: Jack
Gabriele Heller: Writer and director
John Garner
and
John Pope
: Music
Josh Ingledew and Chris Mcmanus: Sound engineers and recording
Blank Studios
, Newcastle upon Tyne, UK
Audience comments:
It's immersive; a gently drawn thread through a place, a craft and a man's life.
The music is great and very much part of the story.
Thoroughly enjoyed the experience a lot of research had gone into producing the play.
Would work well as an afternoon play on radio 4...
... the music made the play very atmospheric.