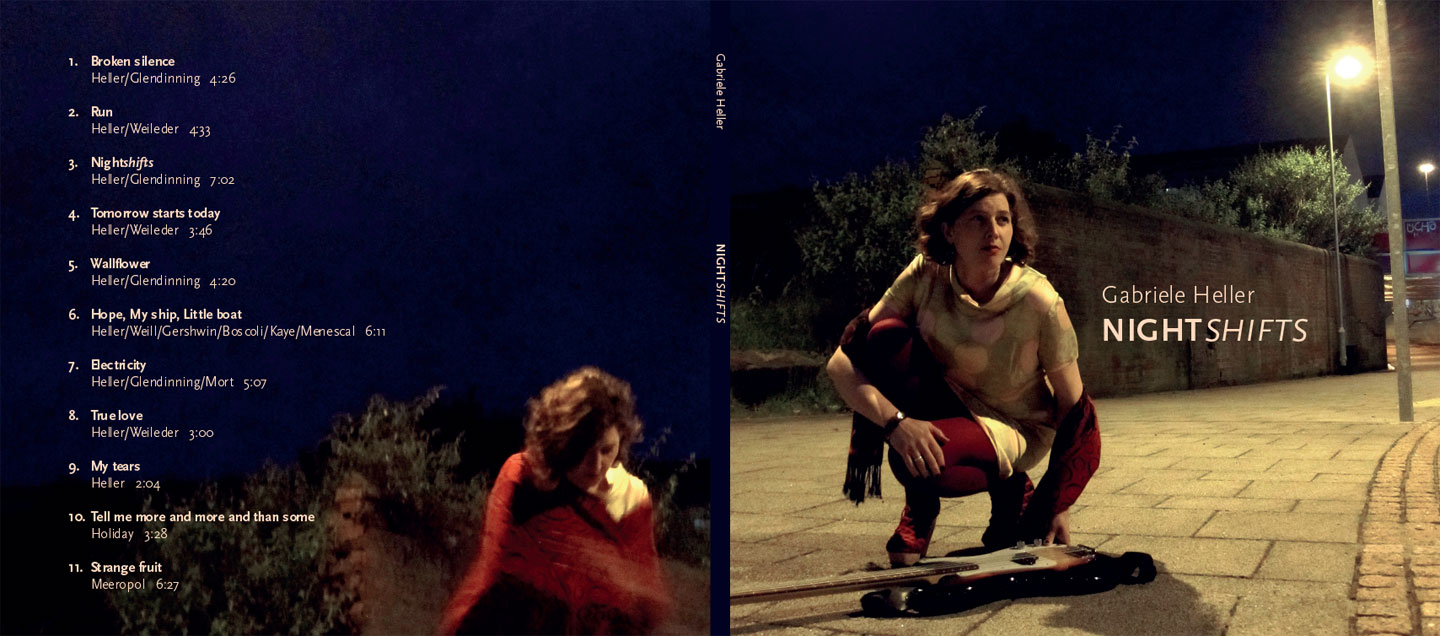 Nightshifts
Audio CD, released April 2020
Order/listen at Bandcamp:
Nightshifts
Gabriele Heller: Vocals, live sound mixes, percussions
Steve Glendinning: Guitar, percussions
Wolfgang Weileder: Guitar (on Run, Tomorrow starts today, True love)
Gabriele Heller: Sound design, mixing and production
John Martindale: Recording, editing and mastering,
Blank Studios
, Newcastle UK
Nightshifts compiles seven original songs and three cover versions dealing with themes of migration, loneliness, guilt, and true love. Jazz and pop elements are contrasted with electronic sounds, and soundscapes. Special thanks to Graham Mort for text samples from his poem Electricity, published in Cusp by Serenbooks, 2011.
'All in all it's a compelling album, highlighting Gabi's very personal blending of jazz, cabaret, text and samples (it somehow seems appropriate that the first track starts with the voice of the Speaking Clock: at the third stroke it will be . . . who knows?), and revealing increasing subtleties with each listen.'
Paul Bream, Jazz alert, 2020
'
GH at her best with an intriguing and highly effective use of two walkie-talkies. Glendinning's jazz guitar credentials acted as an effective counterpoint to Heller's committed agit-prop approach, exposing the political undertones in tunes written and/or performed by Billie Holiday, Kurt Weill and others.'

Russel,
bebop spoken here